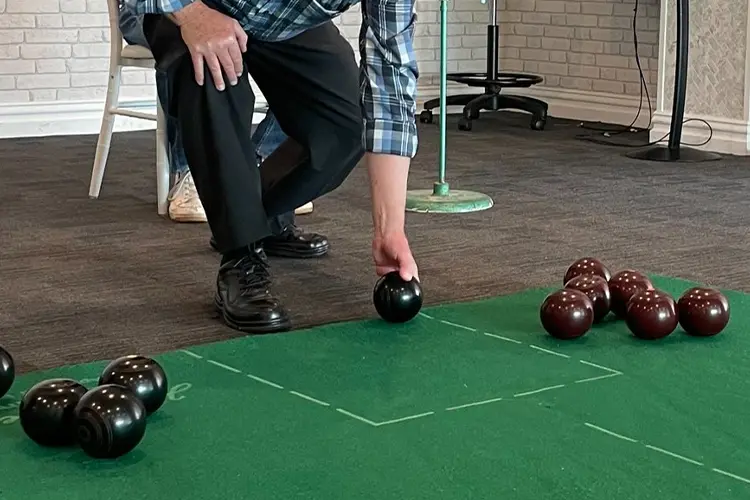 Experience the joy of Indoor Bias Bowls, a game similar to outdoor lawn bowls but with exciting rule variations.
Play it indoors throughout the year or enjoy it especially during the winter months.
Under the governance of VIBBA (Victorian Indoor Biased Bowls Association), the game features strict rules at Group, State, and International levels. The format includes singles, pairs, triples, and fours, just like the outdoor system.
On a 30′ x 6′ mat, everyone uses identical biased bowls. The winner of a coin toss selects the colored bowls and decides whether to take control or give it away. The end's score is recorded by the Skippers or Markers in singles.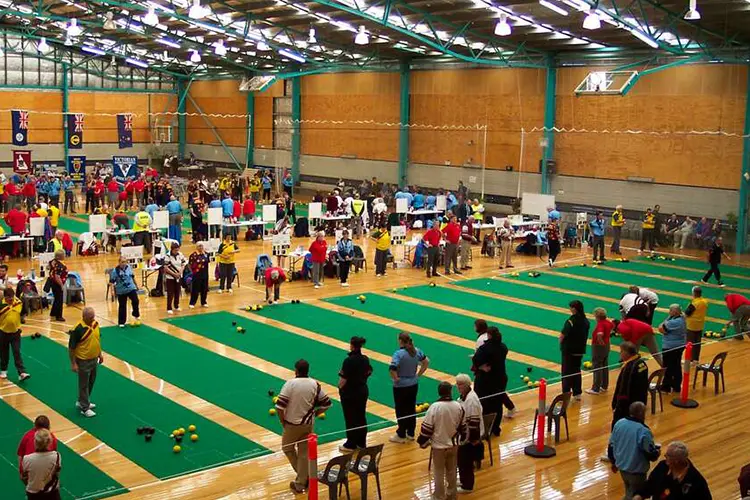 The game demands precision, as any bowl leaving the mat is considered dead. Only the fingers of the delivery hand can touch the mat during delivery. Bowls must be delivered through the delivery box; otherwise, they are removed from play.
If you're interested, advice and coaching are readily available. Just fill out the Form on this page and our Indoor Bowls Coordinator will get in contact with you.
Embrace the art of Indoor Bias Bowls and refine your skills to achieve greatness!